Springtime might be two months away, but that doesn't mean we can't prepare our gardens for the growing season now! You might already have a garden or are looking to improve it. Allwood Recyclers is here to help you take your garden space to the next level. Our company provides sustainably-sourced and recycled landscape supply products to enrich and beautify your outdoor space. With us, you can make your garden an ecologically-minded one, able to host native species and look stunning at the same time.
From using plants that help conserve water and fuel your soil microfauna to composting kitchen waste and utilizing sustainable materials in landscaping projects, we have six tips that will help take your green thumb game up a level or two. And when you need landscape supply near Troutdale, there's only one company to call: Allwood Recyclers!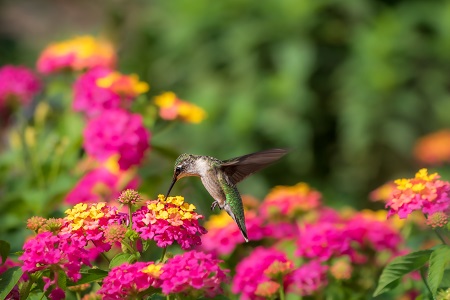 Mulch Your Garden Beds
One of the best ways to keep your garden green is to mulch the beds. Mulching provides plenty of benefits. Mulch's most significant benefit derives from its ability to retain moisture, reducing the amount of water you need in the garden. It will protect your plants from extreme temperatures, drought or frost. It can also act as a barrier against weeds, making gardening chores much more accessible. Plus, it adds organic matter to your soil, adding beneficial nutrients that will help keep your plants healthy and thriving.
There are several mulch types to consider, and the best news is Allwood Recyclers provides them all:
Grass Clippings
Leaves
Pine Straw
Wood Chips
Plant Your Plants Wisely
This one can come with two recommendations or perhaps a Venn diagram. On one side, you have pollinator plants, perfect for hosting common pollinators like bees, butterflies, and hummingbirds. On the other side, you have plant species native to Pacific Northwest that won't disturb local ecosystems.
The sweet spot is in the middle: where the bees and butterflies can enjoy species friendly to Oregon. Oregon State has an excellent list for gardeners looking for that sweet spot, including Oregon grapes, crabapple trees, geraniums and goldenrod. Nature does the rest when you cater your garden to these two categories. You'll be able to enjoy year-round flora and fauna from just outside your backdoor.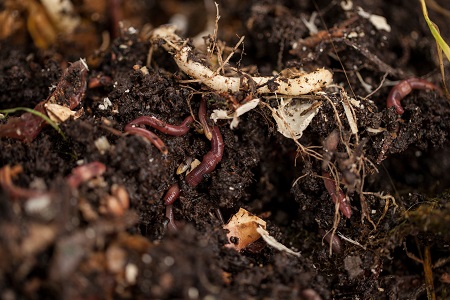 Go Green and Go Organic
Use organic gardening methods to fertilize your plants and avoid using harmful chemicals. Organic fertilizers contain natural ingredients and provide slow-release nutrients that help fortify your soil better than man-made chemicals can. You can also use compost from yard clippings and kitchen scraps to give your plants the nutrition they need to thrive. Allwood Recyclers has all the organic material you need for a successful garden: compost, mulch, and even soil to get your garden going.
Compost Your Kitchen Waste
Composting food waste is a great way to help the environment and reduce landfill waste while creating excellent fertilizer for your garden. You don't always need to find store-bought composting materials to keep your garden going. All you need is a compost bin or pile, kitchen scraps, and other organic materials like leaves, grass clippings, and even paper towels. This helps reduce the amount of food waste in landfills and adds quality nutrients to your soil as it breaks down. For a complete guide to composting, Earth Easy has you covered!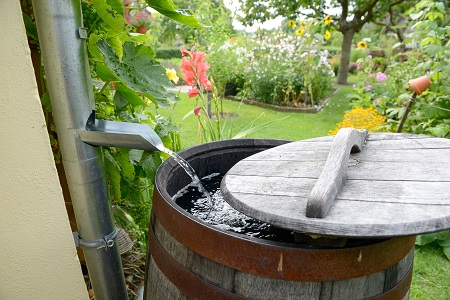 Upgrade Your Water System
One of the best ways to make your garden more resilient is to consider upgrading the irrigation system and water supply. To supply this irrigation system, rain barrels or cisterns can collect rainwater for watering plants. This will cut down on water usage and provide an efficient way of providing your garden with the water it needs to thrive. Altogether, these simple solutions will help you reduce your water bill while doing your part to conserve the planet's precious resources.
Use Allwood Recyclers To Source Your Landscaping Material Needs
Allwood Recyclers has all the landscaping supplies you need when greening up your garden. We have a wide selection of green materials that will help keep your garden looking its best and provide lasting satisfaction for years. Whether mulch or garden soil amendments, compost materials, or landscaping rock, we have the quality materials you need to give your garden the makeover it deserves.
We understand that gardening can be pretty time-consuming but don't let that discourage you from creating the outdoor oasis of your dreams! Allwood Recyclers provides an array of sustainable and earth-friendly landscaping materials such as bark chips, river rock, gravel, soil, amendments and decorative rocks. Our landscaping supplies company near Troutdale provides products derived from recycled materials, so you can rest assured that you're doing your part in helping to save the planet.
Contact us today or call us at (503) 667-5497.