Have you considered using gravel in Troutdale?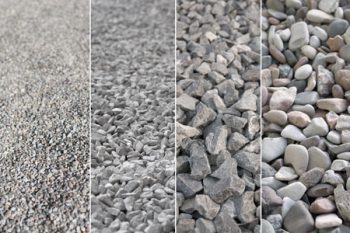 Some country roads are made of dirt, which isn't the best surface for driving. In the summertime, when rainfall is limited, this dirt is dry and sprays up even at slow speeds, getting the driving vehicle dirty and throwing it towards any trailing cars. And in the winter, heavy rains can cause potholes and mud, which can be both difficult to drive on and potentially cause damage to vehicles. But if you don't want to take the time and effort to pave the road, what can you do? Consider adding a gravel overlay to the road. It's more resilient than dirt, and it only takes a few minutes to fill in a pothole! If you're in Troutdale, come to Allwood Recyclers Inc, and we'll help you get the gravel you need, whether it's for a road or anything else! We are your local landscape supply experts!
What size gravel are you looking for?
Gravel is simply a collection of rock fragments of different sizes. It's often used to upgrade roads and to make walking paths. But just any gravel won't do; different sizes have various applications, and it's essential to get the most appropriate one.
Large gravel or even river rock is the ideal choice for erosion control and drainage systems. It works as a wall or a buffer to keep soil and water at bay.
Medium gravel can work as a substitute for bark mulch if you're going for a specific appearance. It has most of the same benefits but with an alternate look.
Pea gravel is tiny rocks and is the best option for walking paths. Small rocks are comfortable to walk on without the risk of slipping or ankle twisting.
A variety of sizes will give a natural feel for any landscape architecture. When done right, it's hard to tell that it wasn't already there!
Come to us for all your needs for gravel in Troutdale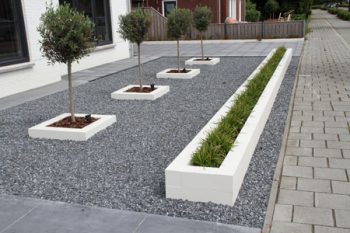 Considering gravel for a specific project but don't know what size you need or how much you should pick up?
No problem. Our friendly, experienced staff is happy to help you.
We'll help make sure you get the best type and size of gravel for your project, and can even deliver gravel to your Troutdale property if you need it!
Call or stop by today to get started.