How can I get a large amount of river rock in Wood Village OR?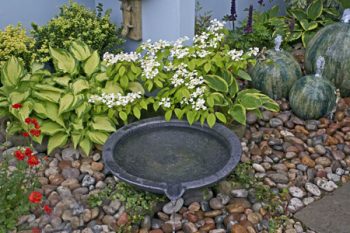 River rocks are a popular landscape supply and for a good reason. When they are used properly, they improve just about any piece of landscape architecture that they're a part of. However, finding enough for a large project can be a challenge.
But don't worry! Allwood Recyclers Inc has a vast amount of river rock and other landscaping supplies for your Wood Village OR property. You're more than welcome to load up your pickup and get to work on your next big project!
What are some good uses of river rock?
As river rocks are larger than gravel and other fine stones, they're often used to accent walkways rather than being the prime component of them. Some common usages of river rock include:
Water features are one of the most prominent uses of river rocks. Because they came from the water, water runs off of them effortlessly.
Because these rocks come from actual rivers—The Columbia, in our case—each one is unique. This makes them a fantastic choice when you want something to stand out.
Large river rocks are used for a variety of drainage projects. Use them for drainage lines, French drains, stream beds, and much more!
Choose whatever size of river rock you need!
We have two main sizes of Columbia River rock at Allwood Recyclers. Small river rocks are half an inch to about an inch and a half. Anything larger can be found in our large river rock selection, which typically ranges from an inch and a half to two inches in size.
Stop by or let us take your river rock home to your Wood Village OR property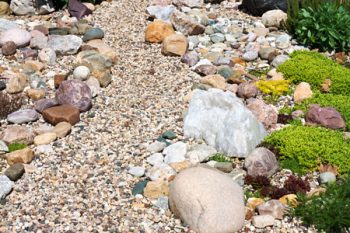 If you want to come by and pick out each rock for your collection, that's fine by us. We have several colors and shapes to choose from, and you must get the ones that you want.
If you're less picky, we'll help you load up as much as you need, or we can take the load to your property and drop it off there.
Call us today to make an appointment for delivery, or simply come by whenever it's convenient for you.