Where can you go for Bark Mulch in Clackamas?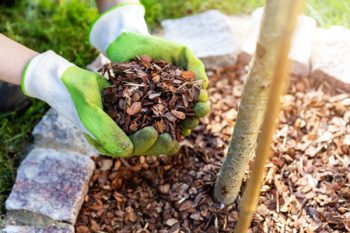 Properly applied, bark dust creates a professional-looking yard, especially in conjunction with other landscaping elements like trees and river rocks. And unlike grass, after the initial spreading, there is minimal upkeep required to keep up the appearance of bark chips.
You might need to sweep it off of a concrete walkway after a heavy storm, but that's about it! If you're looking for bark mulch in Clackamas, stop by Allwood Recyclers Inc, and we'll help you get what you need. We're your local landscape supply specialists!
How do I know what kind of bark chips to get?
Depending on your project, you might need a specific size of bark chips or a particular color, depending on what you have in mind.
Fine bark is almost powder. Fine barks such as Dark Fine Fir are good to add nutrients to the soil and to stop harmful weeds from overtaking gardens.
Medium bark is often used as a way to complement other landscape features. It's versatile and works well in a variety of different situations.
Thick bark and large nuggets are useful if you want to create a natural walking path and have minimal cleanup. It also helps that it's hard to get a splinter from them!
What if I already know exactly what I need?
Simply come by and pick it up! We have plenty of bark dust, so feel free to load up a truck or two if you need to spread it over a large area. If you need a considerable amount and don't have a way to transport it, we offer bark mulch delivery too!
Our local landscape supply company has sustainable practices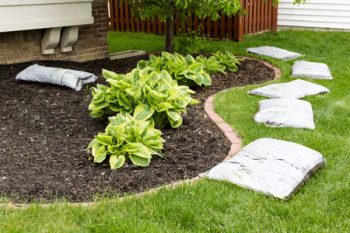 At Allwood Recyclers, we believe that it's our responsibility as a landscape supplier to have green business practices. Wood recycling is a core component of our business, and we reuse whatever we can. And you're welcome to bring in any wood or yard debris that's cluttering up your lawn!
We accept just about anything, including brush, fine debris such as sawdust and grass clipping, as well as rock and concrete. So drop off your old debris you don't need, then pick up some bark mulch for your Clackamas property today!
We Provide Bark Mulch to the residents of: