Do you need bark mulch in Vancouver, WA?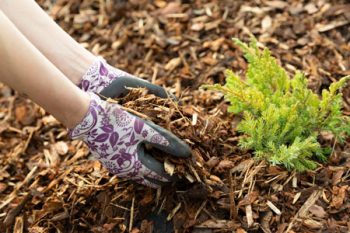 There's nothing like the smell of trees in the forest. They smell so good that air fresheners are designed after them! Some people are fortunate enough to be surrounded by this natural smell because they have a property full of a variety of trees. Others aren't as lucky. While planting trees is always an option, it's not always feasible to wait a decade or two for that tree to get growing! Another choice is to get bark mulch at your Vancouver WA home from Allwood Recyclers Inc, your local landscape supply experts. Made from tree bark, by adding bark mulch to your property, you not only get the fantastic scent but several other benefits as well!
---
If your landscaping project needs bark mulch, we can help.
Contact us today!
---
What kind of bark chips do you carry?
Different sizes of bark have different strengths and weaknesses, so you must get the right size for your project. Some of the bark chippings we carry include:
Large nuggets. Large pieces of bark work well on walking trails because they aren't easily moved and are less likely to get flung into shoes.
Fir Pebbles. If you're looking for something that will keep its appearance and color, you won't find anything better than these.
Cedar Chips. A popular choice for dog runs due to its natural flea-repellant nature; this is the ideal choice for anything to do with animals.
Hemlock. A dark brown with a powerful scent, this bark adds a strong natural tree scent and offsets colorful plants well.
Dark Fine Fir. If promoting plant growth in your garden is your goal, something fine like Dark Fine Fir protects your soil and adds nutrients.
Bark Mulch Delivery
If you've got a large landscaping project in need of bark mulch, we can deliver straight to your site. If you need bark mulch or any other of our landscaping supplies delivered, we can help.
---
Contact us today if your need a bark mulch delivered to your site.
---
Our local company is standing by to help with bark in Vancouver WA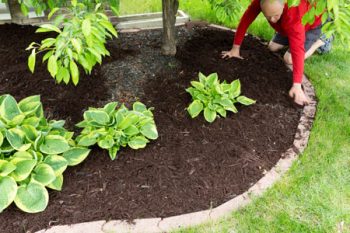 Not sure what kind of bark you want for your project? No problem! Our experienced staff will give you recommendations based on what they've seen work in the past.
Unsure of how much you need? Feel free to use our online calculator or give us an approximation so we can give you an estimate.
Our helpful staff is also happy to answer any questions about our products and our wood recycling program. Give us a call or contact us today for more information.
Have other questions? Fill out a contact form or call us today for more information.
We Provide Bark Mulch to the residents of: