Landscaping In The Pacific North West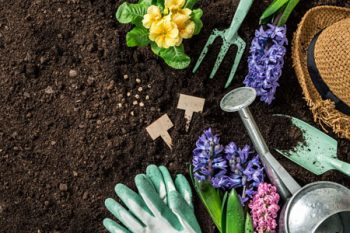 Living in the Pacific Northwest, we all know how much rainfall can accumulate in the area; in fact, we are known for it. This can make our gardening and landscaping a little bit different from other regions. But if you are a lover of your garden and enjoy working on your personal landscape Allwood Recyclers Inc near Wood Village is here to join you. We have all the landscaping supplies you could need; soil, rocks, decorative products, and even tools. We want to supply you with all the highest quality materials you need to create your perfect oasis.
Landscaping Products
Many different products are used collectively in landscaping. Each product serves a different purpose, aesthetically, or functionally. Depending on your needs and preferences, you might be better suited for rock over mulch or the other way around. Our team of landscaping experts is glad to offer our expertise and answer any questions you might have. Knowing a little bit about all of the products can help you be more informed during your project, like knowing the different types of commonly used landscaping products.
Mulch: is a very popular choice for landscaping as it serves many purposes. Mulch is an excellent weed suppressant because it prevents the weeds from getting sunlight and air. Mulch also helps to create healthy and hearty topsoil. When the mulch starts to decompose back into its basic elements, it adds nitrogen to the soil, providing nutrients for the other plants. A significant function of mulch is its ability to moderate moisture levels. This is especially helpful in the Pacific North West. The mulch retains water during the summer, saving you time and money from watering. It also prevents erosion during heavy rainfall. In addition to all of these practical uses, mulch is also used for its aesthetic purposes. It's pretty.
Rocks: are a popular product for landscaping and extremely versatile. Rocks, similar to mulch, are great at preventing weed growth. When you are covering an area with rocks for a path or something where you don't want weeds to grow, you should also build a border with larger rocks. Doing this will help keep grass and other plants from growing under the rocks—the versatility with rocks in unmatched by any other landscaping material. You can use different sized rocks to create limitless features in your garden, from waterfalls to pathways and even rock gardens.
Soil & Compost are the basis for your entire garden. A lot of people take their soil and compost quality very seriously, as they should. An improper and nutrient-weak soil can affect the rest of your landscape. Your topsoil is the thin layer of decaying material that rests on the surface of your soil. In more developed areas, this layer can be very thin and poor quality, resulting in poor plant growth. Compost is decomposed organic material that you can add to your soil to make it super-rich in nutrients.
Allwood Recyclers Landscape Supplies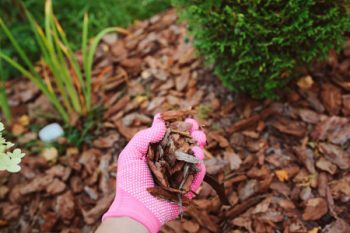 For over 28 years, we have been providing Oregon and Washington residents with the best quality landscaping supplies. We are here to help you with your landscaping project from beginning to end. Our knowledgeable staff can answer any questions you might have and help you pick out materials. Not only do we accept your yard debris and provide you with the highest quality materials, but we will also deliver them to your home if you need a large amount. At Allwood Recyclers, we strive to be affordable and environmentally friendly. We are your friendly Wood Village neighborhood recyclers!
We Provide Landscape Supplies to the residents of: