Want a great new look? Try river rocks in Gresham!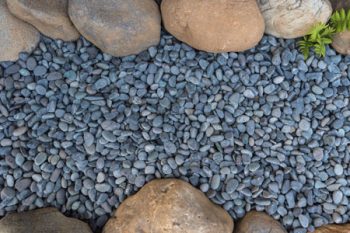 Along the Columbia River and its tributaries, there are all kinds of rocks in many shapes and sizes. Some are large boulders that were carried downstream hundreds or even thousands of years previously, and others are small pebbles eroded over time. Due to the constant currents and moving water, the majority of river rocks are smooth and round, without harsh and sharp edges. This makes them an excellent addition to a variety of landscaping projects by giving a soft, inviting look. If you've been considering adding river rocks to your Gresham property, come by Allwood Recycling Inc. With our location, only a few minutes from Gresham, come to us or let us deliver river rocks and other landscaping supplies straight to your property!
River rocks thrive in their natural environment
Because river rocks get their name from their surroundings, they play the part when used in a landscape project near water. Some examples of this include:
Use larger river rocks as a lining around a small pond. Doing this establishes a border that is functional but also looks natural.
For a larger water project, small river rocks work great as the approaching walkway. Try spreading them around the water feature a few feet around it.
If you have a fountain or are thinking of adding one, river rocks are a fantastic option for lining the bottom of the surrounding area.
---
Drop off some yard debris while you're here!
We take
nearly all kinds of yard debris!
 Give us that old stump piece you've kept by the trash or drop off some old, uneven rocks and pick up some river rock while you're here!
---
Our customer service is second to none!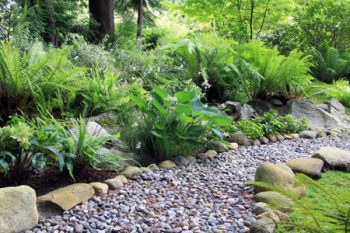 When you come to our recycling center near Gresham, you'll be met with unmatched customer service from start to finish. This applies no matter what you come to us for. For instance, if you don't know how many rivers rock you need for your property, simply explain your project, and we'll help you calculate a proper amount. For more condensed materials like pea gravel, try out our handy calculator as a guide. And if you don't have a vehicle that can handle the load size you need, we can deliver it right to you. Call us or fill out a contact form today if you have any questions or would like more information.