Decorative Rock Supply and Delivery For Gresham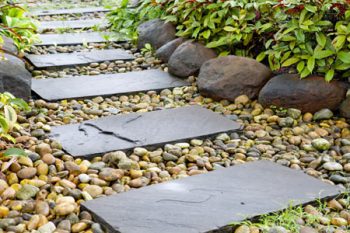 If you're looking to put the finishing touches on your hardscape or landscape, Allwood Recyclers Inc. near Gresham has a huge selection of decorative rock ready to deliver. We are your local landscape supply specialists!
Stop by our decorative rock depot to pick out the perfect stones for your project. Our knowledgeable staff members are always happy to answer any questions you might have.
When you're looking for high-quality landscaping materials stop by Allwood Recyclers Inc. for a wide selection!
Come See Our Decorative Rock Selection
Our selection of landscaping and decorative rock materials is always changing. But here's what we keep on hand:
Columbia River Pea Gravel
Columbia River Pea Gravel is made up of smooth, round stones about the size of a pea. Pea Gravel is perfect for drainage, patios, dog runs, gardens, and playgrounds.
It can also be used as an exposed aggregate finish on concrete. (Size: 3/8″ or the size of a "pea")
---
Small Columbia River Rock
Small Columbia River Rock is a smooth stone characterized by its naturally soft appearance. It can be used for landscaping accents, water features, or even for walkways as an alternative to gravel.
Other great applications include backfilling and drainage. (Size 1/4″-1″)
---
Large Columbia River Rock
Similar to the smaller variety, Large Columbia River Rock is another smooth round rock perfect for anything from decorative landscape projects to various drainage applications.
Because of its size, this river rock is most commonly used for drainage lines, french drains, dry/wet stream beds, ponds, and around fountains.
(Size 1 1/2″-2″)
---
Red Rock
Characterized by its rough, gritty texture and rich red color, red rock or lava rock is most commonly used for decorative purposes.
Great for accenting landscape, fire pits, and around trees and shrubbery. (Size 1″-1 1/2″)
---
Other Decorative Rock Products
Our supply of decorative rocks is constantly changing. But some of the mainstays of our endless stock includes:
Flagstone
Medium and Large Pavers
Assorted Stone and Blocks
Various rocks and boulders
---
Who Is Allwood Recyclers Inc?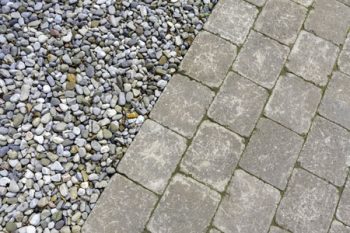 We are an eco-friendly wood recycling company and landscape materials, supplier.
We've been providing affordable prices for residential and commercial projects since 1995.
We pride ourselves on our commitment to providing sustainable landscaping products for our friends and neighbors in the Gresham area.
Give us a call today to see how Allwood Recyclers, Inc. can help your landscaping project.