Are you thinking of adding gravel in Gresham?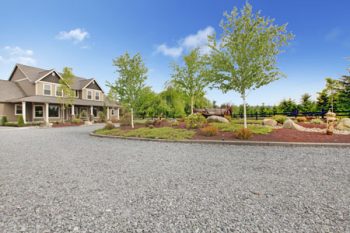 Few things are more annoying than having an unpaved driveway filled with potholes. Of course, paving it with asphalt is always an option, but it's an expensive one. And just because a driveway is paved doesn't necessarily mean that potholes won't ever appear. Major weather events like snow and wind storms can knock holes in asphalt that need to be repaved or filled. Instead of dealing with that headache, you should consider choosing gravel in Gresham from Allwood Recyclers Inc, your local landscape supply experts. Take enough to level out your driveway, and then a little more for those "just in case" moments that pop up throughout the year.
We provide a variety of other landscaping products in addition to gravel. We offer soil, compost, decorative rocks, mulch, and much more!
What are other uses for gravel beside driveways?
While driveways are one of the most popular uses of gravel, the material is by no means limited to that.
Gravel or stone pathways create a durable walking surface that won't wash away, and gravel is a fantastic option.
Gravel is a good choice after planting for your garden bed because water can still get through, but new growth like weeds can't.
It offsets other landscaping such as wooden garden beds well. Draw attention to your hard work by surrounding it with gravel!
Adding gravel to the base of your downspouts decreases the likelihood of flooding, and improves a yard's drainage after heavy rain.
---
---
We have several types of gravel available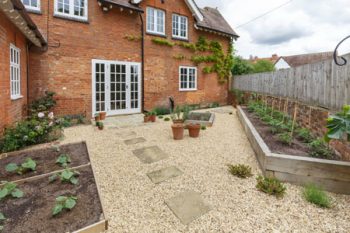 Different size stones have various benefits. Smaller stones such as pea gravel are ideal for walking paths, while large stones and river rocks are primarily for appearance. From small ¼" Minus you want packed down tightly to Large Columbia River Rock a couple of inches in size and everything in between, we have whatever type of gravel you need for your project. Feel free to come by our location near Gresham and pick it up for yourself or set up an appointment for delivery by giving us a call. Either way, you're sure to be satisfied with our affordable, high-quality gravel!