Transforming your outdoor space into a breathtaking oasis is within reach with the right landscape supplies. Whether you're looking to enhance your home's curb appeal or create a peaceful sanctuary, incorporating a variety of landscape supplies can help you achieve your desired results. In this blog post, we will explore how you can use different materials, such as decorative rock, pea gravel, and more, to design a stunning outdoor oasis. With high-quality materials, excellent customer service, and knowledgeable staff available in the Gresham area, you can create the perfect landscape for your needs.
1. Choose the Perfect Decorative Rock to Elevate Your Landscape:

Decorative rock is a versatile landscaping material that adds texture, color, and visual interest to your outdoor space. Available in various sizes, colors, and textures, decorative rock allows you to create a unique and personalized landscape design. Strategically placing the decorative rock in your garden beds, pathways, or water features can achieve a visually stunning and low-maintenance outdoor oasis.
2. Enhance Pathways and Outdoor Living Areas with Pea Gravel:

Pea gravel is another fantastic landscaping material that can enhance the aesthetics and functionality of your outdoor space. Its small, rounded stones create a smooth surface that is comfortable to walk on and adds a charming rustic appeal. Incorporating pea gravel into your pathways, patio areas, and outdoor seating spaces can create an elegant and inviting atmosphere.
3. Explore a Wide Range of Landscape Materials:

In the Gresham area, there are various suppliers offering a wide range of landscape materials. These materials include decorative rock, pea gravel, garden supplies, and more. Choosing high-quality materials ensures that your outdoor oasis stands the test of time. Take advantage of the knowledgeable staff available at these suppliers to guide you in selecting the best materials for your project.
4. Transform Your Garden with Quality Materials:

Creating a beautiful garden starts with using quality materials. Whether you're starting a new garden or revamping an existing one, selecting the right garden soil, plants, and garden beds is essential. The knowledgeable staff at local suppliers can provide valuable advice and assistance, ensuring your gardening endeavors are successful and rewarding.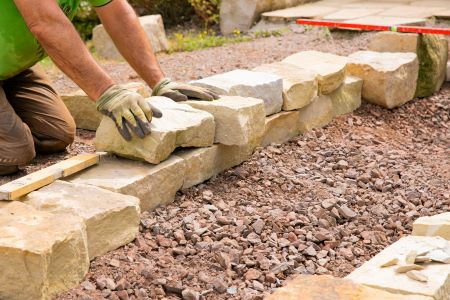 5. Beautify Your Landscape with Organic Materials:

Incorporating organic materials, such as bark mulch, into your landscape design can provide both visual appeal and practical benefits. Bark mulch helps retain moisture, suppress weeds, and insulate the soil. Choosing from a variety of bark mulch options allows you to customize the look and functionality of your outdoor space, creating a visually pleasing and healthy environment for your plants.
6. Take Advantage of Convenient Pickup and Installation Services:

Suppliers in the Gresham area often offer convenient pickup and installation services for their customers. These services make your landscaping experience effortless, allowing you to focus on enjoying your outdoor oasis. Check with local suppliers to see if they provide delivery options, as this can save you time and effort in transporting materials to your location.
In conclusion, creating a stunning outdoor oasis in Gresham is an achievable goal with the right landscape supplies. By utilizing various materials such as decorative rock, pea gravel, garden supplies, and bark mulch, you can transform your outdoor space into a picturesque retreat. Take advantage of the expertise available from local suppliers and their commitment to providing quality materials and excellent customer service. Start your landscaping journey today and turn your outdoor space into the oasis of your dreams.
Your local Landscape Supply providers in Gresham:
With a steadfast commitment spanning over 28 years, Allwood Recyclers, Inc. has remained devoted to serving the residents of Oregon and Washington by providing exceptional landscaping supplies. Our mission is to assist you throughout your entire landscaping project, offering guidance from start to finish. Our team of knowledgeable staff members is always available to address any questions you may have and help you choose the perfect materials for your needs. In addition to accepting yard debris and offering the finest quality materials, we also provide convenient home delivery for larger quantities. At Allwood Recyclers, Inc., we are committed to affordability and environmental sustainability. As your friendly neighborhood recyclers in Gresham, we strive to offer excellent service and support while minimizing our ecological impact.
Our Landscaping Products include:
Bark Products
Flagstone
Rock Products
Soil & Compost
Decorative Rock & Landscape Products
Don't hesitate to contact us. Our team of service providers is readily available to address any questions or concerns you may have. We eagerly await your contact and the opportunity to assist you.